Complex Lifestyle X 4 Books to read this Summer
The sun is out in Berlin! It is getting warmer and the days a getting longer. I live right across the huge "Friedrichshain Park" in Berlin. Therefore, I love grabbing a book, lay on the Grass and read. I enjoy reading not just because teachers recommended it to me when my dyslexia was found out, but that surly made me start. One book a month has become my habit and my passion. I love the excitement of getting a new book and knowing that I will have absorbed all the knowledge and information another person has lived through for years, in about 4weeks. To me books are shortcuts for life. LOL Just the other day I had the choice of going on a Dinner date with a guy or reading a new book Amazon delivered. I was on the phone with a friend and he had to do a lot of convincing, until I left the house and the book to go out on that date. YES, that's how much I enjoy a good Glass of wine with a good book. :-) Although reading didn't really help 'better' my spelling, through the years in has surely upgraded my level of knowledge, writing, reading, inward-/outward reflection, vocabulary and creative thinking and imagination.
Basically what I am trying to say is: Reading books will upgrade your life on all levels. Try it! Here are 4 books I read and still love.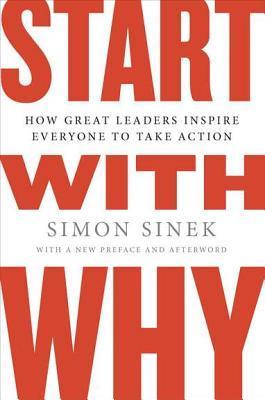 In 2009, Simon Sinek started a movement to help people become more inspired at work, and in turn inspire their colleagues and customers. Since then, millions have been touched by the power of his ideas, including more than 28 million who've watched his TED Talk based on START WITH WHY -- the third most popular TED video of all time.

Sinek starts with a fundamental question: Why are some people and organizations more innovative, more influential, and more profitable than others?
START WITH WHY shows that the leaders who've had the greatest influence in the world all think, act, and communicate the same way -- and it's the opposite of what everyone else does.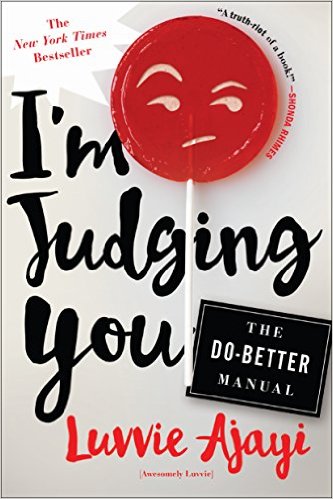 Comedian, activist, and hugely popular culture blogger Luvvie Ajayi, serves up necessary advice for the masses in this hilarious book of essays
I'm Judging You is her debut book of humorous essays that dissects our cultural obsessions and calls out bad behavior in our increasingly digital, connected lives. It passes on lessons and side-eyes on life, social media, culture, and fame, from addressing those terrible friends we all have to serious discussions of race and media representation to what to do about your fool cousin sharing casket pictures from Grandma's wake on Facebook.
I'm Judging You is the handbook the world needs. It is the Do-Better Manual.
Beloved by millions, George S. Clason's timeless classic reveals the financial principals that hold the key to personal wealth.
Countless readers have been helped by the famous "Babylonian parables," hailed as the greatest of all inspirational works on the subject of thrift, financial planning, and personal wealth. In language as simple as that found in the Bible, these fascinating and informative stories set you on a sure path to prosperity and its accompanying joys. Acclaimed as a modern-day classic, this celebrated bestseller offers an understanding of—and a solution to—your personal financial problems that will guide you through a lifetime.

This is the book that holds the secrets to keeping your money—and making more. May they prove for you, as they have proven for millions of others, a sure key to gratifying financial progress.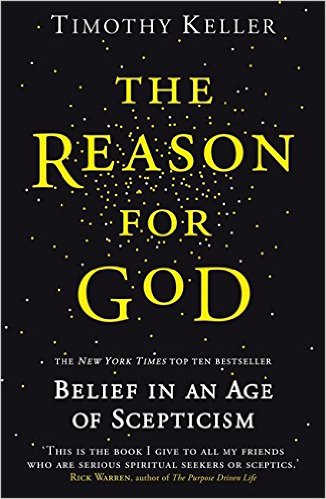 As the pastor of an inner-city church in New York City, Timothy Keller has compiled a list of the most frequently voiced 'doubts' sceptics bring to his church, as well as the most important reasons for faith. In THE REASON FOR GOD, he addresses each doubt and explains each reason.Keller uses literature, philosophy, real-life conversations, and reasoning to explain how faith in a Christian God is a soundly rational belief, held by thoughtful people of intellectual integrity with a deep compassion for those who truly want to know the truth.